Camps & Events in Raleigh
Making friends and creating memories at Romp n' Roll North Raleigh!
At Romp n' Roll North Raleigh, we know that kids learn by moving and doing. We've created a go-to space for special events and camps where your little one can socialize, have fun, learn to participate in group settings and harness new skills in within a structured program. Our camps and events are designed to specifically nurture your child's creativity and promote a positive, shared learning environment for children under the age of 5.
Have questions about our

Camps & Events?
Contact Romp n' Roll North Raleigh and we will get back to you shortly.
Upcoming events and camps for kids in Raleigh, North Carolina
---
Days:

Tue

Thu

6/1/2021
to

8/26/2021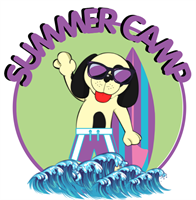 ---
Drop your preschooler off to enjoy 3 hours of socialization, gym time, group play, and imaginative thinking!
Tuesdays & Thursdays: 9 AM to 12 PM
Price: NonMembers $70 per week, per child / Members $60 per week, per child
* both days of the week required
Ages: 2-5 years old, no potty training required! Campers are split into small groups based on age.
Exploration: Each day campers will explore the gym through independent and group play, learn artistic concepts while working on fine motor skills and get groovin' with music and activities!
Snack: Covid safety change...Each family will provide a nut free snack and water bottle for their camper.
Weekly Themes: Our play space is transformed each week based on an imaginative theme to encourage curiosity and broaden learning.
6/1 & 6/3: 3-2-1 Blast Off! SOLD OUT!
6/8 & 6/10: Bubbles, Bubbles Everywhere SOLD OUT!
6/15 & 6/17: Pirates, Aaargh! SOLD OUT!
6/22 & 6/24: Get Sporty SOLD OUT!
6/29 & 7/1: Red, White, and Blue SOLD OUT!
7/6 & 7/8: Firefighters to the Rescue SOLD OUT!
7/13 & 7/15: Days of the Dinosaurs SOLD OUT!
7/20 & 7/22: Knights, Princesses, & Dragons SOLD OUT!
7/27 & 7/29: Rompin' Robots
8/3 & 8/5: Superheroes
8/10 & 8/12: Pajama Party
8/17 & 8/19: Let's Lego!
8/24 & 8/26: Beach Party
Schedule your Trial Class at Romp n' Roll North Raleigh to see what all the fun is about!
Events, camps and specialty classes not included in trial class offerings
More Reasons To Choose Romp n' Roll North Raleigh
---
Welcoming Atmosphere
Our bright, whimsical facilities were thoughtfully crafted to stimulate and engage little ones while keeping them safe. An abundance of colorful vinyl foam in the design makes things comfortable and easy to clean. Babies, toddlers, and preschoolers have a blast on our age-appropriate gym equipment
Social Interaction
Little ones can socialize with other children and learn valuable life skills from each other. Our classes and activities are designed to foster independence, build confidence, and nurture creativity among kids between the ages of 3 months through 5 years old; providing peer-to-peer interaction that's vital to their growth.
Growth & Development
Our play-based curriculum developed from extensive research and our own experiences. Our developmentally appropriate art, music, and movement classes and activities build physical and cognitive skills during these important formative years-but all kids know is that they're having fun!
Parent-Child Connection
Based on our research, we discovered that little ones progress most effectively when they're in the presence of parents and loved ones who express excitement and pride for their achievements. Our classes are parent-friendly, so they can take part in positive, shared fun with their child.
Birthday Parties
They make the mess. We clean it up.
---
Want to create lasting memories for your child's birthday, without any of the stress of cleaning and planning? Allow our team to handle it! From providing paper and online invitations, to leading age-appropriate games and activities, to cleaning up... we do it all!