Days:

Tue

Thu

6/1/2021
to

8/26/2021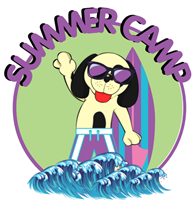 ---
Morning Camp: Drop your preschooler off to enjoy 3 hours of socialization, gym time, group play, and imaginative thinking!
Tuesdays & Thursdays: 9 AM to 12 PM
Price:

$80 per week (2 days), per child (non-members)

$70 per week (2 days), per child (members)

Ages: 2-5 years old, no potty training required! Single days available at higher price.

One time $40 Registration Fee for non members

Camp is non-refundable and payment is due in full at time of reservation

Exploration: Each day campers will explore the gym through independent and group play, learn artistic concepts while working on fine motor skills and get groovin' with music and activities!
Snack: Please bring a nut free snack and water bottle!
Weekly Themes: Our play space is transformed each week based on an imaginative theme to encourage curiosity and broaden learning.