Summer Enrichment Camps in Katy
Young children need constant stimulation and engaging activities for healthy physical and mental development. Day care and preschool are the perfect environment for young kids to learn, grow and develop. But what happens when the summer months roll around? If your kid is stuck at home and bored with nothing to do, they are losing out on important developmental activities. Our kid's summer camp in Katy is the perfect solution!
Romp n' Roll has a summer camp for toddlers in Katy that focuses on three main areas of activity that encourage healthy childhood development: gym, art, and music. Fitness-based play helps children hone fine and gross motor skills while they learn the importance of healthy habits. Art and music encourage creative thinking, language development, and healthy social skills. Each camp day is full of activities that will keep your kid moving, playing, learning, and socializing. Say goodbye to the summer blues and hello to an enriching school break!
Enroll in Kids Summer Camp Today in Katy
Our summer camp for toddlers fills up quickly, so don't hesitate to enroll your child. Our instructors are experienced and trained to work with children, and will do everything possible to keep your child happy and comfortable. We invite you to sign your child up for a trial class before enrolling him or her in camp.
Have questions about our

Camps & Events?
Contact Romp n' Roll Katy and we will get back to you shortly.
We host events all year round!
Our camps & events fill-up fast!
Reserve Your Spot Early!
Upcoming events and camps for kids in Katy, Texas
---
Days:

Tue

Thu

6/1/2021
to

8/26/2021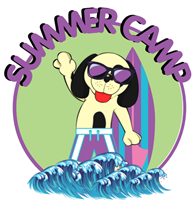 ---
Morning Camp: Drop your preschooler off to enjoy 3 hours of socialization, gym time, group play, and imaginative thinking!
Tuesdays & Thursdays: 9 AM to 12 PM
Price:

$80 per week (2 days), per child (non-members)

$70 per week (2 days), per child (members)

Ages: 2-5 years old, no potty training required! Single days available at higher price.

One time $40 Registration Fee for non members

Camp is non-refundable and payment is due in full at time of reservation

Exploration: Each day campers will explore the gym through independent and group play, learn artistic concepts while working on fine motor skills and get groovin' with music and activities!
Snack: Please bring a nut free snack and water bottle!
Weekly Themes: Our play space is transformed each week based on an imaginative theme to encourage curiosity and broaden learning.
Schedule your trial class at Romp n' Roll Katy to see what all the fun is about!
Events, camps and specialty classes not included in trial class offerings
More Reasons To Choose Romp n' Roll Katy
---
Welcoming Atmosphere
Our bright, whimsical facilities were thoughtfully crafted to stimulate and engage little ones while keeping them safe. An abundance of colorful vinyl foam in the design makes things comfortable and easy to clean. Babies, toddlers, and preschoolers have a blast on our age-appropriate gym equipment
Social Interaction
Little ones can socialize with other children and learn valuable life skills from each other. Our classes and activities are designed to foster independence, build confidence, and nurture creativity among kids between the ages of 3 months through 5 years old; providing peer-to-peer interaction that's vital to their growth.
Growth & Development
Our play-based curriculum developed from extensive research and our own experiences. Our developmentally appropriate art, music, and movement classes and activities build physical and cognitive skills during these important formative years-but all kids know is that they're having fun!
Parent-Child Connection
Based on our research, we discovered that little ones progress most effectively when they're in the presence of parents and loved ones who express excitement and pride for their achievements. Our classes are parent-friendly, so they can take part in positive, shared fun with their child.
Birthday Parties
They make the mess. We clean it up.
---
Want to create lasting memories for your child's birthday, without any of the stress of cleaning and planning? Allow our team to handle it! From providing paper and online invitations, to leading age-appropriate games and activities, to cleaning up... we do it all!